SPPC Raises Nearly $22K For Guam Charities
South Pacific Petroleum Corporation recently donated $1,000 to sponsor Guma' Mami, Inc.'s "Creative Spirits" fundraising art exhibit. "Creative Spirits" will feature the works of individuals with disabilities and the silent auction of artworks by local artist. Celebrating their 28th Anniversary this year, Guma' Mami Inc. is one of Guam's oldest community and residential support service providers for persons with disabilities. The art exhibit / Silent Auction will be held on Friday, May 29 at the Infiniti showroom in Upper Tumon.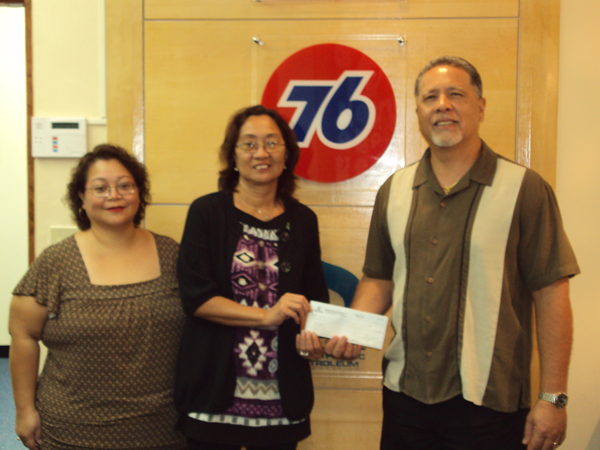 Pictured in photo from left to right is Darlene M.D. Camacho – Administrative Services Officer for Guma' Mami, Bernadita P. Grajek – Executive Director of Guma' Mami, and Mark J. Sablan – SPPC's Business Development Manager.